"

Darren James is a fine and perceptive singer-songwriter, capable of writing touching, poignant and fun songs, characterized by an authentic and human touch, strong melodies, big choruses and music that's easy to fall in love with." - Nova Music Blog
"

Debut single from new artist JYM. Nicely atmospheric track with a yearningly emotional vocal...."
"

'Hidden Universe' is a song that gives you that little tickle from the very first bars - the rare thrill of hearing an instant classic for the first time. "
— Singer Songwriter Magazine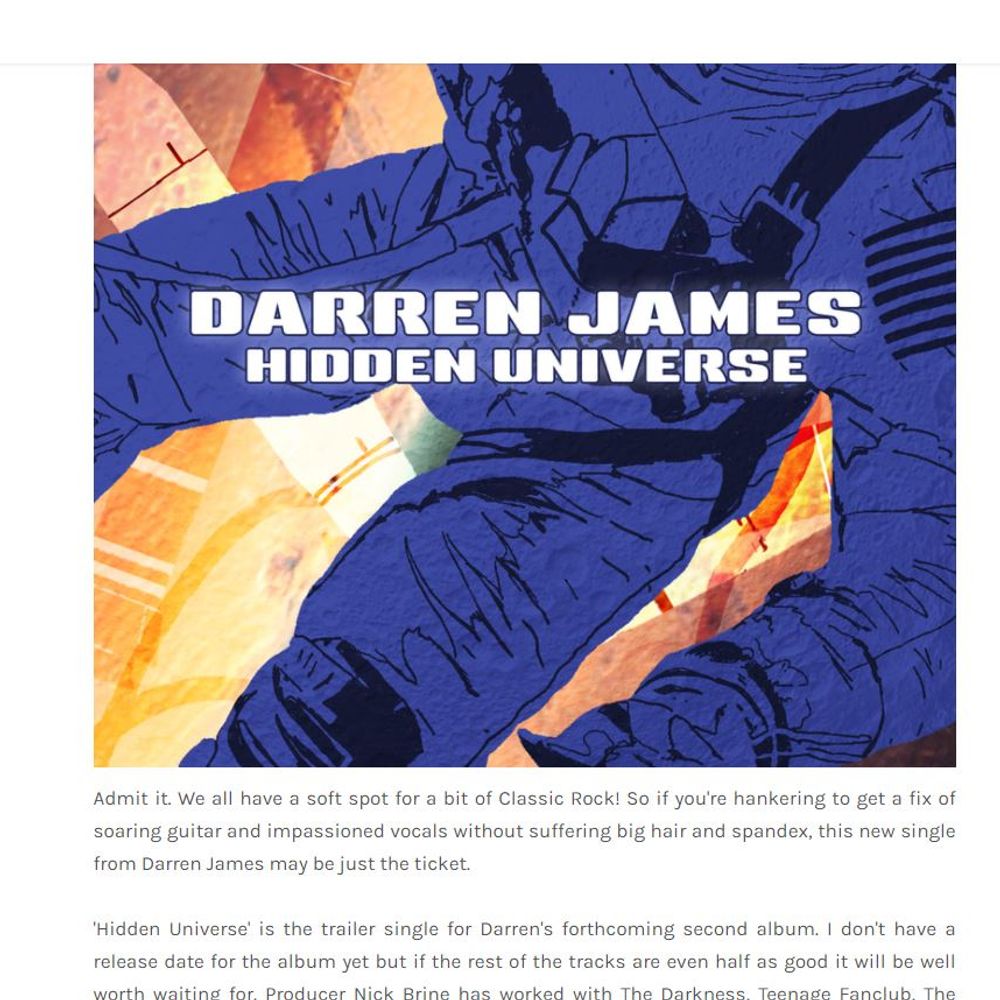 Great review - thanks!
Singer Songwriter Magazine
Read the full review - and purchase the single - on Darren's page
Latest News
NEW ALBUM! 
A second album is on the way. Great news for all Darren's fans. 
The lead single, Hidden Universe, was a big song that's already been called an instant classic. Why did you kiss me? is equally catchy, with a more intimate vibe.  And both have fine lyric videos by Jackson Pope.
Produced once again by Nick Brine, engineer on Oasis's massive selling (What's The Story) Morning Glory?  Since then, Nick has produced and engineered for major names in the industry – from Bruce Springsteen and Robbie Williams to Stereophonics and The Verve.
The album title is "Hidden Universe". Discover it here, on Sondar Records. Coming soon....