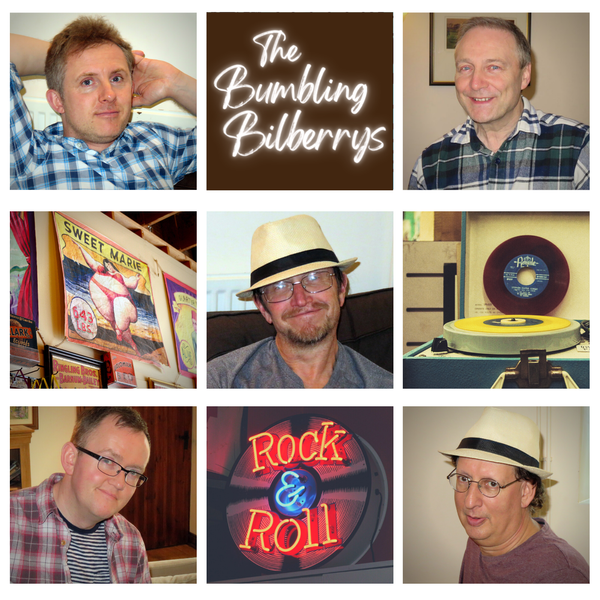 The true history of The Bumbling Bilberrys…..
Some time back a bunch of friends were holidaying in the wilds of Derbyshire. Part way through the week they watched a short film about The Traveling Wilburys and were inspired. Let's make an EP. Right. Now. 
Aliases were assumed. Three songs written and recorded over the course of two and a half days. There was a lot of laughter, a lot of fun, (possibly some alcohol was consumed….). 
Now, re-mastered and re-invigorated, those songs are released to the world. With the bonus of a never-before-heard instrumental track.  Everyone is invited to become an honorary member of the Bilberry clan.  Welcome brother, welcome sister, welcome friend. Let's share the fun. 
"

Second single release from JYM - out now!"