"

Darren James is a fine and perceptive singer-songwriter, capable of writing touching, poignant and fun songs, characterized by an authentic and human touch, strong melodies, big choruses and music that's easy to fall in love with." - Nova Music Blog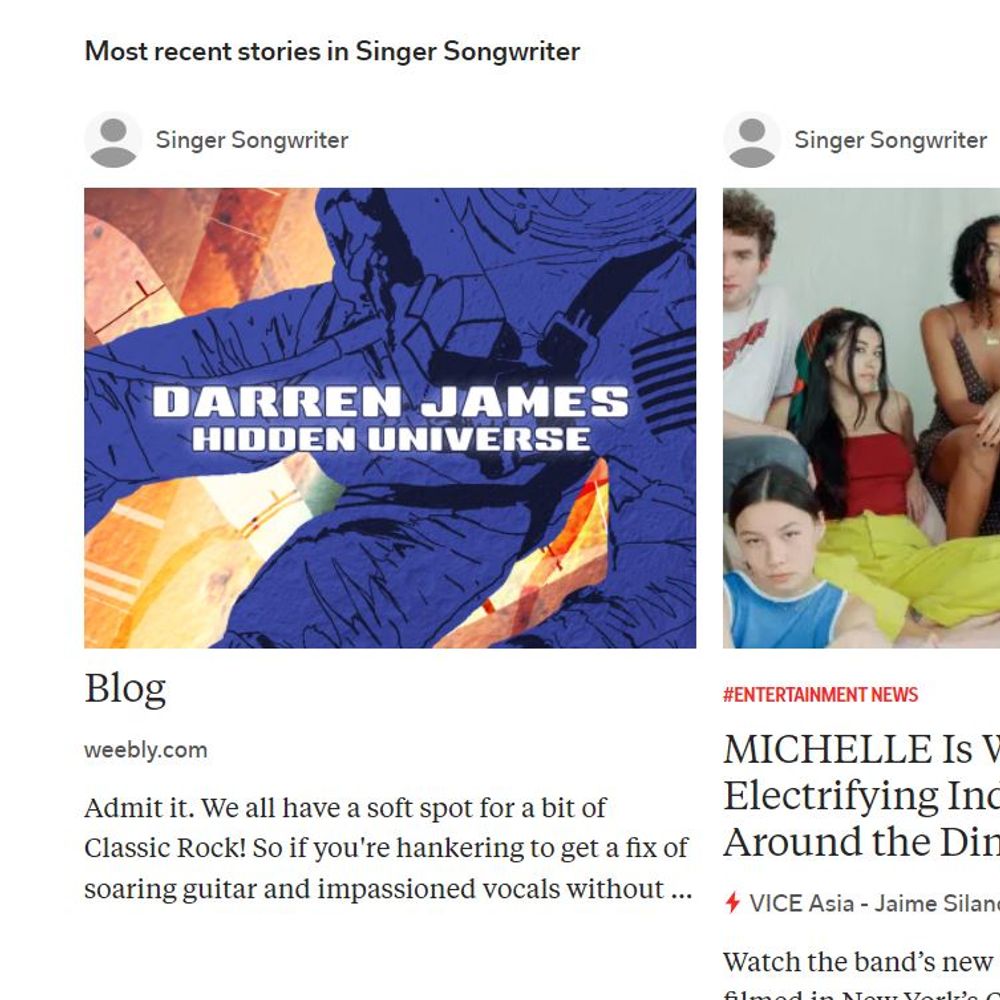 Singer Songwriter Magazine
'Hidden Universe' single review
Admit it. We all have a soft spot for a bit of Classic Rock! So if you're hankering to get a fix of soaring guitar and impassioned vocals without suffering big hair and spandex, this new single from Darren James may be just the ticket.

'Hidden Universe' is the trailer single for Darren's forthcoming second album. I don't have a release date for the album yet but if the rest of the tracks are even half as good it will be well worth waiting for. Producer Nick Brine has worked with The Darkness, Teenage Fanclub, The Stone Roses and many more. He knows his way round a console and his production here is spot on. Big guitars, intimate vocal and all the the atmosphere and mojo a great mix gives you.

All of which, of course, is worth nothing if the song isn't strong enough to shoulder the weight. Darren has come up trumps with a great lyrical concept and strong, memorable melody. 'Hidden Universe' is a song that gives you that little tickle from the very first bars - the rare thrill of hearing an instant classic for the first time. 

I've used the word 'classic' a couple of times already, and it's not one I type lightly. Put me on the spot and I'm not sure I could even define exactly what I mean by the term. But Darren has pulled off the difficult trick of releasing a track that gives all the guilty pleasures of lofty themes, big guitars and soaring strings while still being relevant and of-the-moment.

You can let the song wash over you, enjoying it as pure sound. Or you can listen to the lyrics and discover a fine piece of writing. It IS big, and it IS clever. Full marks to Darren and his team.

I should also mention there's an accompanying video from Jackson Pope. An intriguing animation which has great fun with the space imagery. Apparently I'm not the only one to say this but watching the video I genuinely got the sensation I was watching a Bond movie opening credits! It really is a cinematic experience.

Treat yourself.

'Hidden Universe' is released on Sondar Records on 30th March 2022. 
'Better Late Than Never'
Darren James
10 track album - All tracks copyright Darren James - Produced by Nick Brine
Read more…
0:00/2:49

0:00/4:22

0:00/2:44

0:00/3:33

0:00/3:32

0:00/4:35

0:00/3:54

0:00/3:02

0:00/4:35

0:00/4:35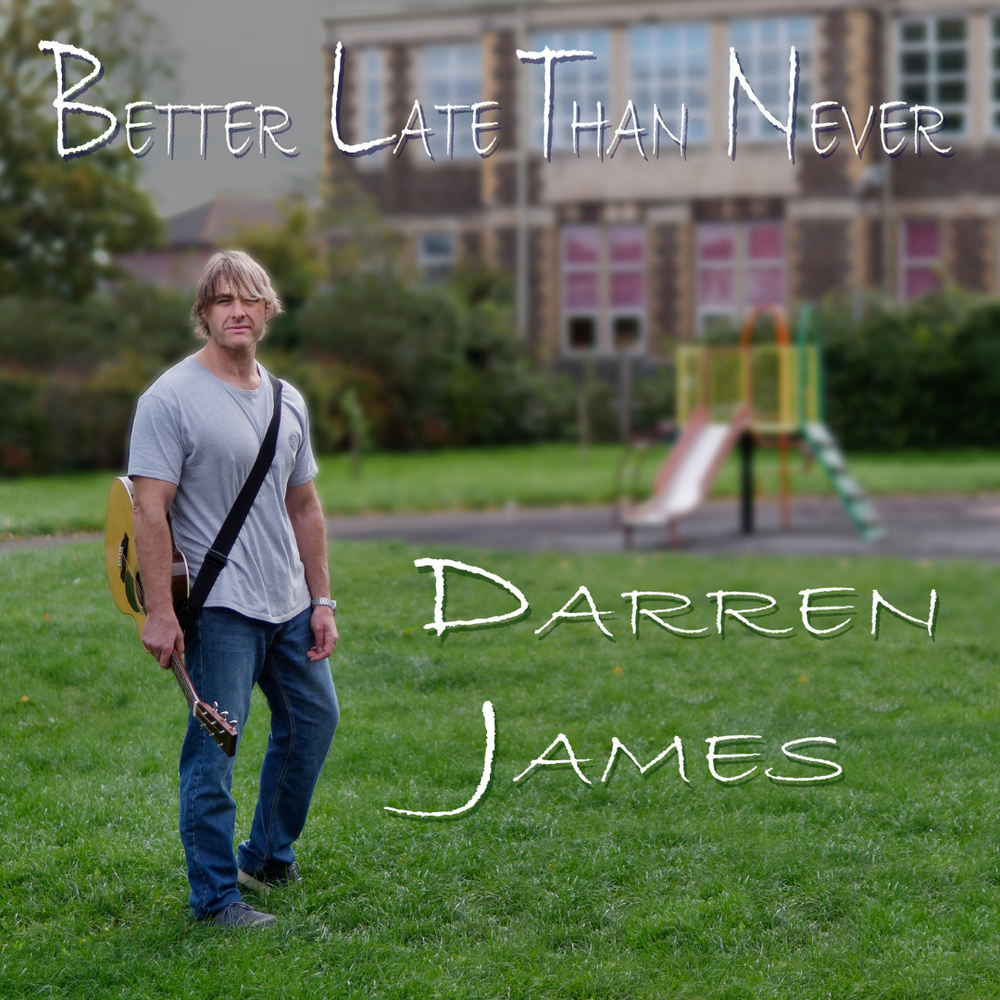 The long-awaited debut album!
BETTER LATE THAN NEVER - 10 original songs. Produced by Nick Brine (Oasis, The Verve, Stereophics, The Darkness. He's worked with Bruce Springsteen ... the list goes on!)
Darren James is a Welsh singer-songwriter based in Cardiff. Born in Quakers Yard in the Merthyr Valley he began playing in various bands at the age of 16.
Aged 18 he moved to Swansea where he studied for a degree and PhD in psychology. He later moved to Cardiff to study for a doctorate in clinical psychology and as well as being a busy performer, writer and recording artist he works part-time in the NHS as a Clinical Psychologist.
Darren helped fund his way through University by performing in bands and teaching guitar.
His guitar playing is influenced by Hendrix, Clapton, Knopfler and Gary Moore. Songwriting influences include Paul Simon, Tom Waites, Chris Difford (Squeeze) and musical influences include Muse and Radiohead.
Darren says his songs are observational, story-based and draw on on real-life experiences. He tackles difficult subjects such as love, relationships, loss and happiness in a down-to-earth way.
His songs are uplifting, sometimes funny, sometimes sad but always tug on the emotions and are catchy, melodic and more-some!
Darren is an in-demand live performer around South Wales. He plays as a solo artist and also with his band. He has featured on Radio Cardiff and BBC Radio Wales and been a featured artist at the Folk on the Lawn festival for the past three years.